It's well-known that QuickBooks makes accounting and managing finance seem easy, but still, some issues need to be taken care of. One such error is an invalid product number in QuickBooks point of sale followed by a code 176109. You must be wondering how to resolve this error code; however, you don't need to fret as this blog can help all QuickBooks users facing this issue. You can even reach out QuickBooks support for speaking with the technical team to give you the best solution to eradicate this error.
Why Error Invalid Product Number Occurs in QuickBooks Point of Sale?
The reasons why the error code 176109: Invalid Product Name occurs in QuickBooks Point of Sale are: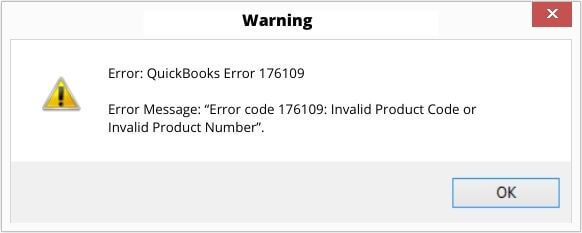 When there is a damaged file in the POS entitlement folder
If you use the incorrect product code while installing Point of Sale
When you have not logged in QuickBooks as an admin
Steps to Resolve QuickBooks Point of Sale Invalid Product Number
Resolving this issue without an expert's help became easy as now, you can refer to the steps given in this blog to fix it.
By Deleting the Content of Point of Sale Entitlement Folder
Windows 8
You need to the right click on the Start button of your system and then choose File Explorer
Now click on the View option and then tick the checkbox of hidden items
After that you have to go to C: \ProgramData\Intuit\Entitlement Client\v8
Hereafter selecting all files, click on the Delete option
Now, after opening the Point of Sale again, you need to register yourself.
Window 7/ Windows Vista
Open your system and then right-click on the Start button and then open the Windows Explorer
Here you have to click on the option of organize and then select the Folder option
Now click on View > Show hidden files and then you have to visit C: \ProgramData\Intuit\Entitlement Client\v8
Here you have first to select all the files and then it on Delete button
Open the QuickBooks Point of Sale again to complete the registration process
2. Uninstall and then Reinstall QuickBooks Point of Sale
You need first to uninstall the QuickBooks Point of Sale from your system
You need to reinstall the QuickBooks Point of Sale again; however, remember to install the latest version of this software.
If you witness any error while completing the installation process, then you need to run re-installation on Point on Sale
You must verify the product number and license number and the register.
3. Rename the WSActivity file
Press the Windows and E key together to open Windows Explorer
Now you need to navigate to C:\ProgramData\Intuit\QuickBooks Point of Sale XX\Ini.
Here you need to right-click on the WSActivity and then select the option of Rename.
Make sure to type "OLDWSActivity" in the file name and click on it to save it.
After closing the window, you have to follow the above steps to delete the entitlement client folder again.
After that, you can relaunch QuickBooks Desktop Point of Sale software.
Even after implementing these solution steps, if the error code 176109 still haunts you, you will be welcome to take the experts' guidance. You can dial QuickBooks customer service number to speak with the accounting experts for guiding you in resolving the error. This number remains available at all 24 hours to fix the QuickBooks user's issues without any time and location constraints.
Read Also: QuickBooks Error Code 3371